California Academy of Sciences
SUMMER SYSTEMATICS INSTITUTE
and
INTERNSHIP IN BIOLOGICAL ILLUSTRATION
With world-wide threats to biodiversity and growing interest in the origins and diversification of life, phylogenetic systematics and evolutionary biology have become critical components of undergraduate education. More than 12 years ago, to help address these issues, the California Academy of Sciences launched the Summer Systematics Institute (SSI) with support from NSF's Research Experiences for Undergraduates (REU) initiative and the Academy's Robert T. Wallace endowment.
The Academy has built a state-of-the-art new research facility and museum in Golden Gate Park: http://www.calacademy.org/. This exciting venue will continue to offer undergraduates important insights into the contributions that museum-based research can make to issues facing society today.
The SSI is an 8-week research internship at our facility in Golden Gate Park, San Francisco, and accommodates up to eight undergraduate students. Seven will be funded by the National Science Foundation (NSF Research Experiences for Undergraduates), and one by the Robert T. Wallace Undergraduate Internship endowment.
Integrated with the SSI is our Internship in Biological Illustration. Applications to this program use much the same application procedures and forms as the SSI. We typically fund one internship in biological illustration each summer. If you are interested in our internship in biological illustration, click on the appropriate link at the above left.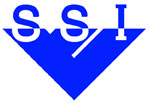 Summer Systematics Institute
The Summer Systematics Institute: Hands-on, collections-based undergraduate research at the California Academy of Sciences
The SSI has brought to the Academy more than 100 undergraduates from almost 40 different states to work on research with an advisor of their choice on a project relating to the discipline of that advisor. Participants also receive instruction while taking part in a museum-based curriculum that includes tours, lectures, and lab exercises on phylogenetic systematics, molecular techniques, biodiversity, evolutionary biology, global change, and other contemporary issues in the natural sciences. Participants are also invited to attend, fully funded, a scientific meeting (such as the annual meeting for the Society for Integrative and Comparative Biology) following their summer internship to present their findings in the form of a talk or and poster. We recruit participants nation-wide: among the 28 participants of the past 4 years, 26 different universities and colleges are represented from 15 different states.
You can discover more about the kinds of research projects that past interns have done by clicking on the links above left, or downloading this article about our program: SSI Academy Program Wraps Up Its 12th Year [212 KB PDF]
Duration: The Summer Systematics Institute will last 8 weeks: from June 15 to August 7, 2009
Eligibility: Any U.S. citizen or resident alien ("green card") who is an undergraduate student, and who will not have graduated before fall of 2009, is welcome to apply. We encourage applications from groups under-represented in the sciences. An excellent academic record and participation in a wide range of campus activities are highly regarded, but not the sole criteria for the selection process.
Stipend: A $3,600 stipend will be awarded to each intern. In addition, some travel costs (up to $500) to San Francisco will be reimbursed and a $2,100 subsistence allowance is given for housing and food. Funding is also provided to support research projects, and can be made available for return to the Academy after the end of the program to complete projects, or to attend a conference. Funding may be subject to Federal and/or State income taxes.
To Apply: All application materials can be found on line at this web site.
Please send a cover letter containing a statement of interest in working at the Academy, and some background information that tells us how you became interested in evolutionary biology.
Complete the Application Form at the link above. Note that this Form serves for both SSI and Biological Illustration internships offered in the Academy's summer undergraduate program, so please be sure to indicate clearly the internship for which you are applying on the form and in your statement of interest.
Complete the Advisor Selection Form after consulting the Advisor List at the link above.
Arrange for two letters of recommendation (at least one must be from a science professor).
Arrange for official transcripts to be delivered to the Academy.

Summer Systematics Internship
c/o Dr. Rich Mooi
California Academy of Sciences
55 Music Concourse Drive
San Francisco, CA 94118-4503
U.S.A.

Phone: 415-379-5270
email: rmooi@calacademy.org
Deadlines: Completed applications must be received on or before February 13, 2009.
Notification of status will be emailed to applicants as soon as possible after March 20, 2009. We cannot provide information about the likelihood of a successful application before that date. Applicants should note that because of the schedules of potential mentors reviewing applications, and the possible need to contact applicants on reversion lists, the notification date cannot be considered a deadline on our part. We hope that applicants can be patient as we make our final decisions.
This internship is made possible by the National Science Foundation and a generous gift from the Robert T. Wallace Endowment for undergraduate research experiences.