Ichthyology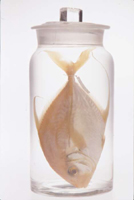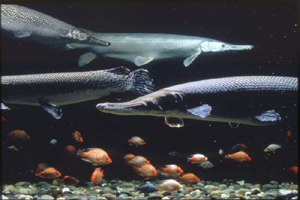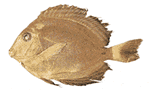 Welcome to the Department of Ichthyology web site. The researchers here delve mainly in the branch of science known as systematics, which deals with the kinds and diversity of living things and their arrangement into a natural classification. In support of this research, the Department maintains one of the largest preserved fish collections in the world.
The Catalog of Fishes




The Catalog of Fishes is a searchable database of taxonomic fish names. It is the premier database for any major zoological group. The project was begun in the 1980s, and although it is primarily intended for specialists (no pictures), it is useful for anyone needing reliable scientific names and other information for fishes. It is also a guide to the recent literature in ichthyology, with about 24,000 included references. Accounts are provided for over 10,000 generic names and over 58,000 species. Of these, about 5,000 generic names and over 30,000 species are treated as valid by current authors. Since 2000, nearly 400 new species of fishes on average have been described each year. The database was published in 3 volumes in 1998, and it has been updated with new on-line versions since then. It is the primary source of taxonomic information on fishes, and it is the source of information for other databases on fishes.

For species, information is presented on the original publication of the names, location of type specimens, and current status as documented by recent references. Emphasis is on accuracy and verification.

The project is supervised by William Eschmeyer and maintained by the California Academy of Sciences.
General information and a brief history of the Department of Ichthyology.
Ichthyology curators, collection managers, curatorial assistants, and research associates.
The authoritative reference for taxonomic fish names, featuring a searchable on-line database.
Search for photographs, radiographs, and illustrations of our primary types.
This series serves to provide the most up-to-date taxonomic treatment of the families of recent fishes.
Financial aid for research in the Department of Ichthyology.
Browse past issues of the newsletter.
| | | | |
| --- | --- | --- | --- |
| Contact Info | | | |
For general inquiries about the Department of Ichthyology please contact:
Ichthyology Administrator

415-379-5277